All Items Are To Be Pick Up Locally At Our Store in Omaha Nebraska. We Do Not Ship Orders.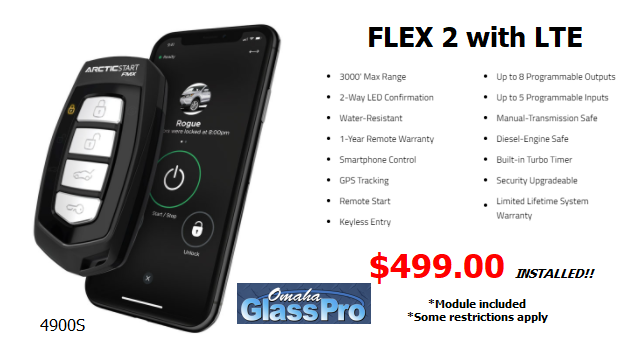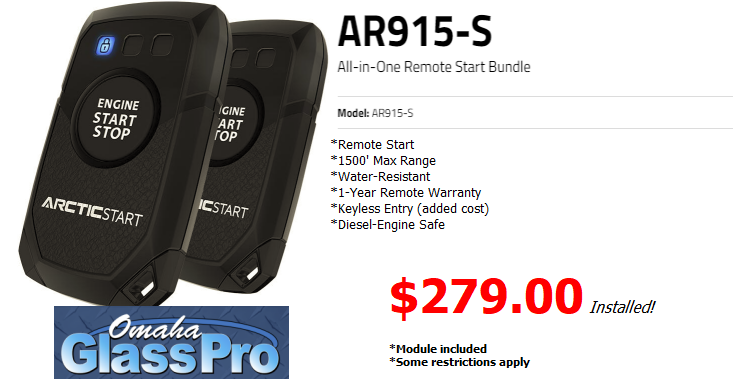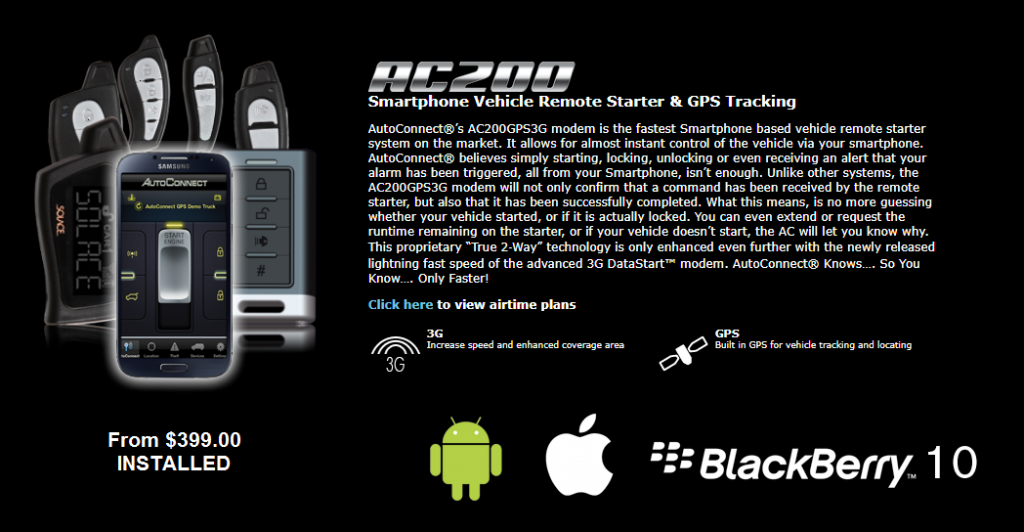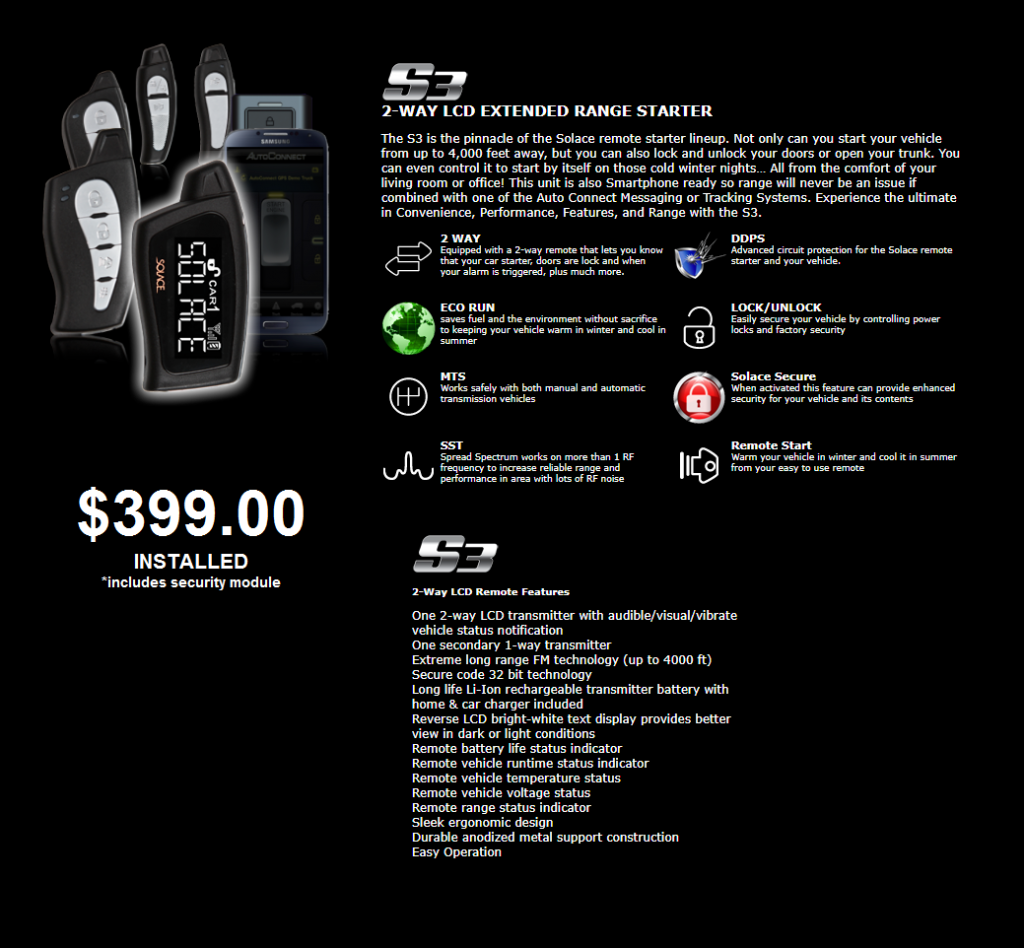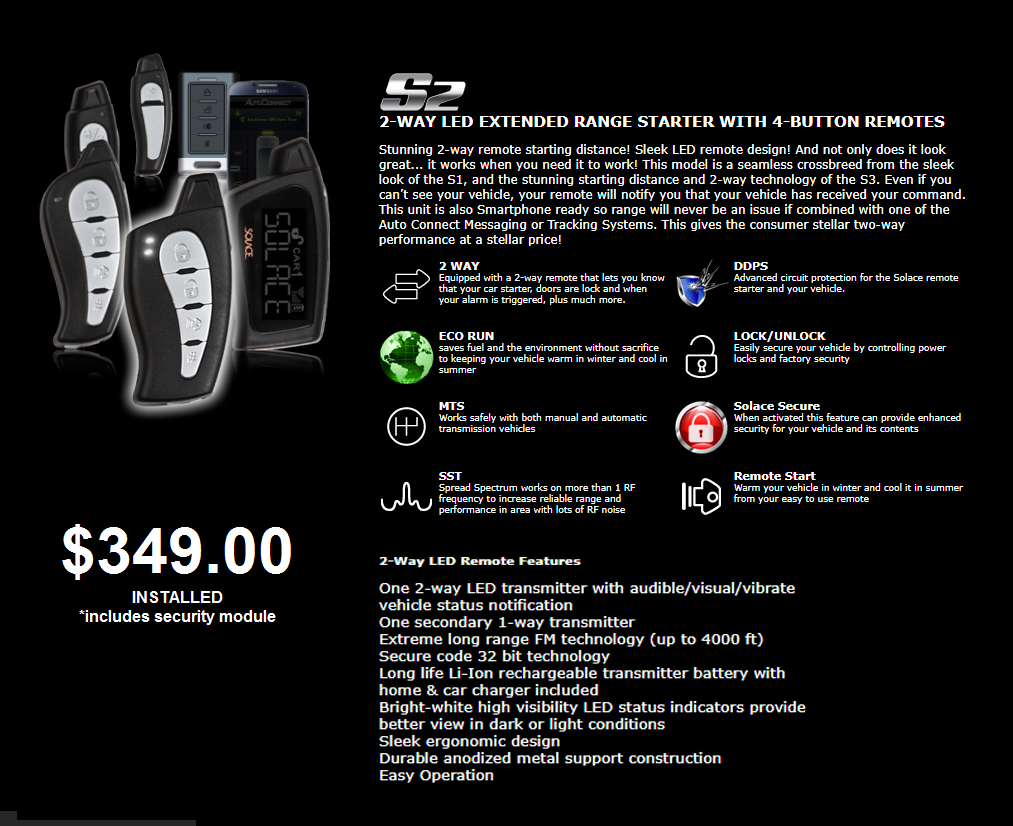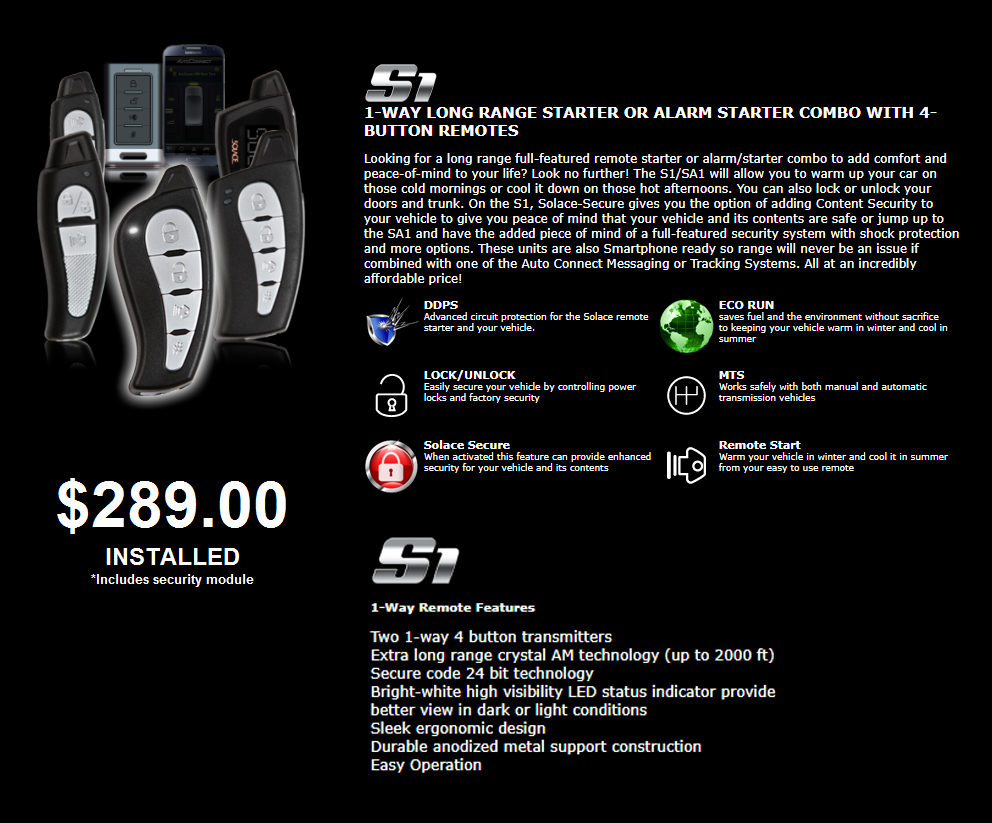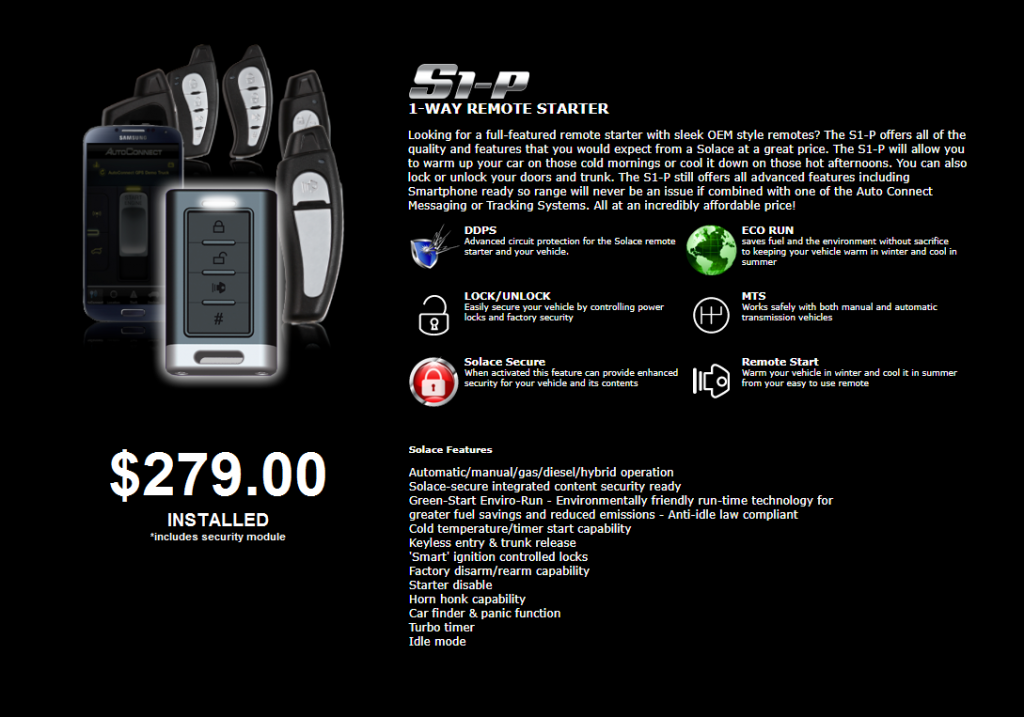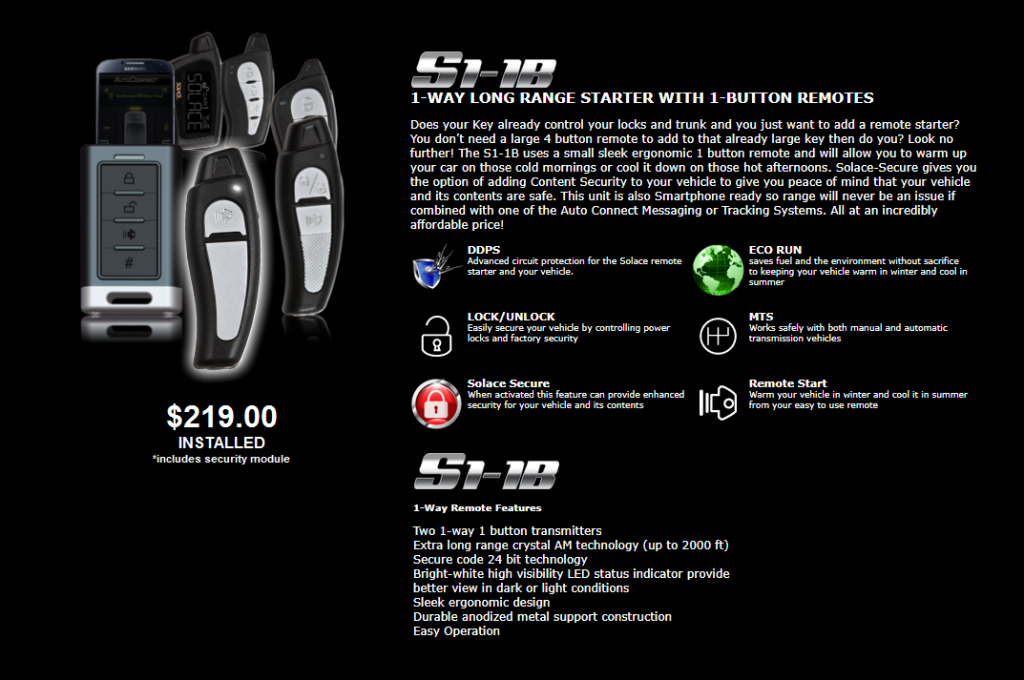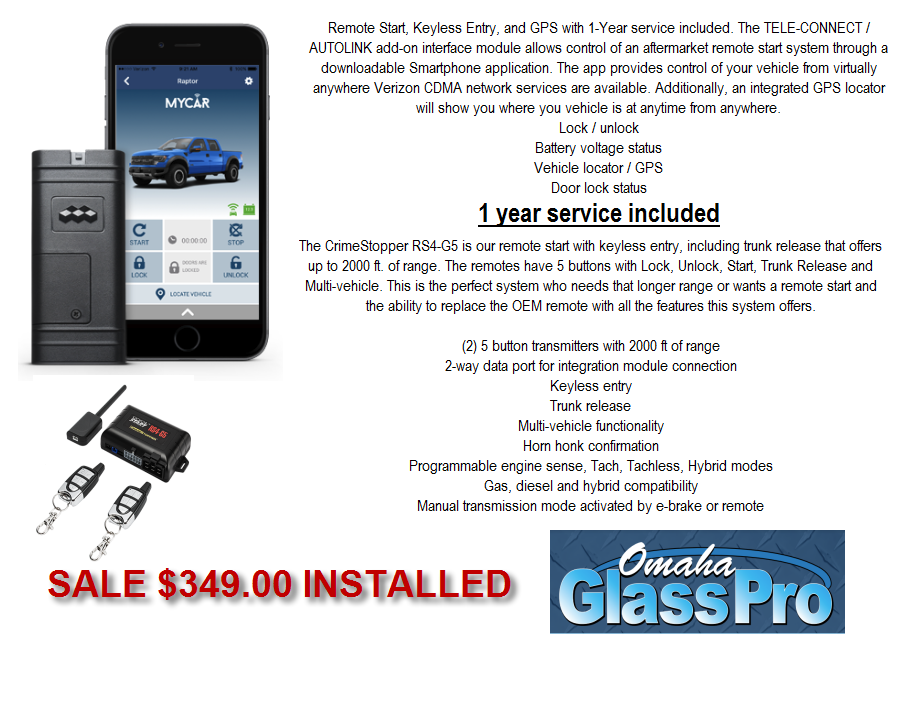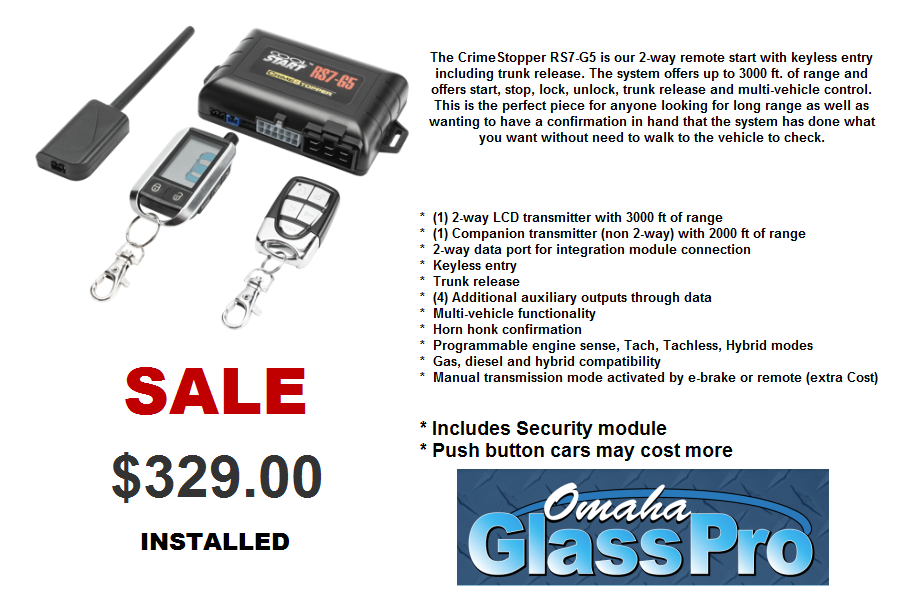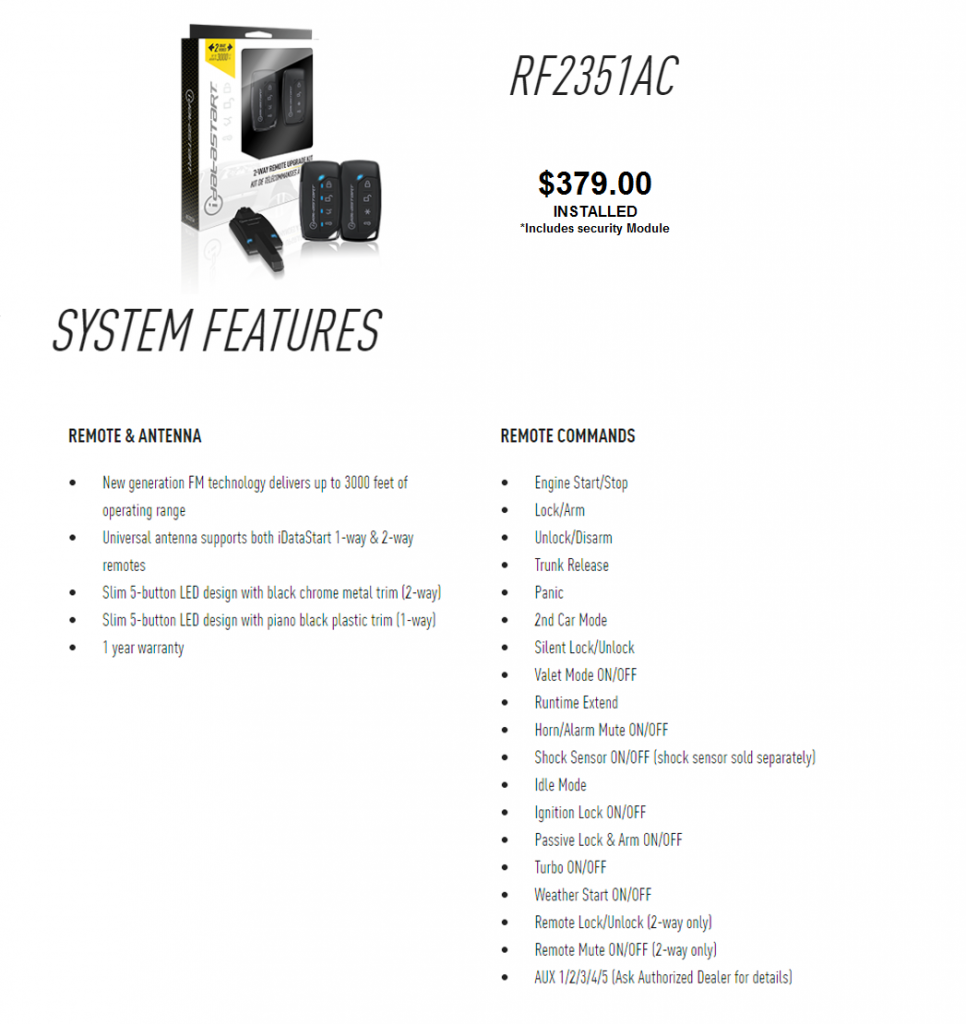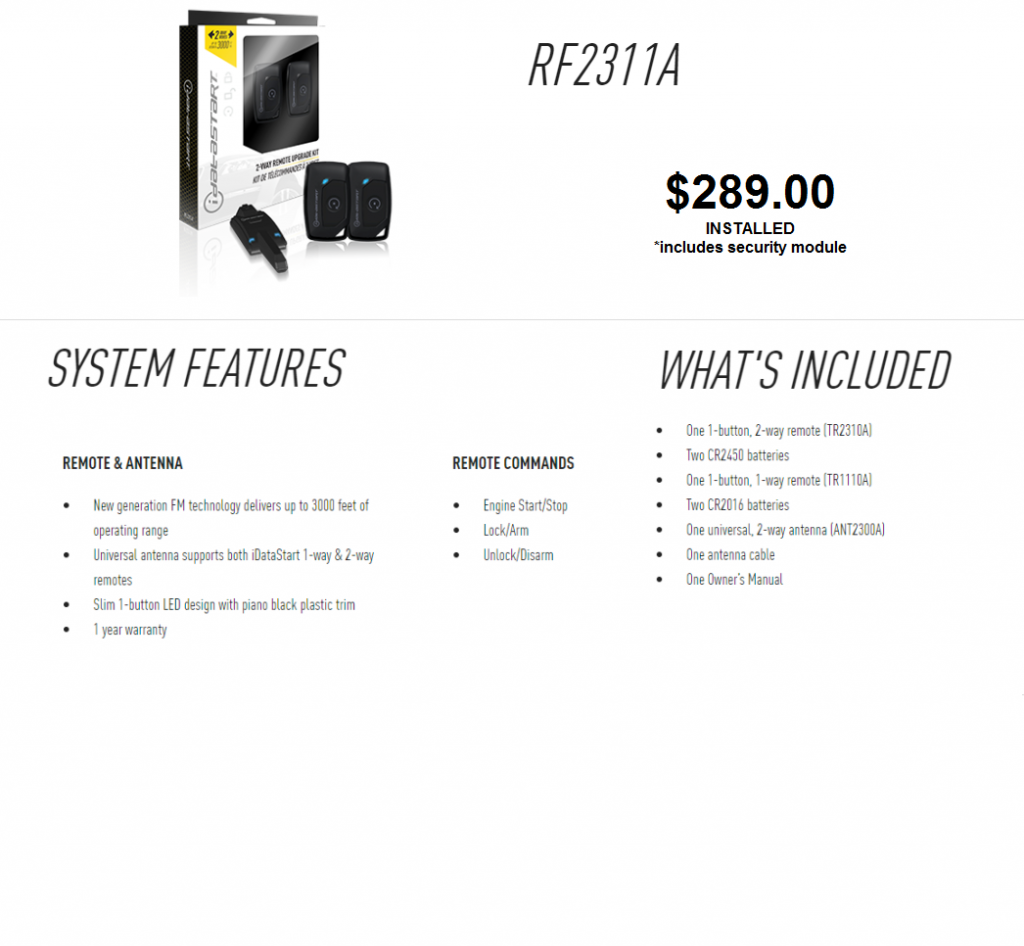 From $199.00 Installed

THIS IS ALARM ONLY NOT REMOTE START

May require a By-Pass / Interface Module. Please call for details.

Complete Two Way Remote Security System
One 5 Button 2-Way Remote Control
Super Bright White LED Back Light
One 5 Button Code Hopping Remote Control with Super Bright Blue LED
Plug-in Dual-Zone Impact Sensor
Plug-in user programmable Coded Override Switch And LED On Antenna
Built-In Parking Light Relay, Programmable (+/-)
Lock and Unlock outputs (-)
Interior Light Output (-)
Output for Starter Interupt Relay
Programmable Three Stage Anti Car-Jack Feature
Two Auxiliary Channels with Selectable Output Types
Horn out (-)
Remote Keyless Entry and Accessory Activation
Auto Disarm with Auxiliary 1 Activation
Alarm Trigger zone Identification
Range 2000 to 3000 ft.



Per Pair Starting At $299.00 Installed

Stay warm this winter with heated seats in your vehicle.

*Most Vehicles In Stock*

3 Year/36,000

Call us for details.